Due to Covid-19 guidelines, Kids Crossing is not available on Sunday mornings. Parents and caregivers are encouraged to experience the message together with their children in the worship center or family room on Sundays until Kids Crossing regathers. You may
register for seats or a table here
. Also, you can
access weekly video and print lessons online
.
At Kids Crossing, we want to partner with you as you lead your child to trust and follow Jesus. On Sunday mornings, you'll find age-appropriate small groups led by consistent leaders who build a relationship with each child and encourage the kids to grow together as they open up the Bible each week. You'll also receive resources to continue the conversation at home. And throughout the year, we offer special opportunities outside of Sunday mornings where your family can learn, grow, and serve together
Click the button to learn more about Kids Crossing. If you have questions, please contact our Children's Ministry Director,
Lisa DeCourcey
.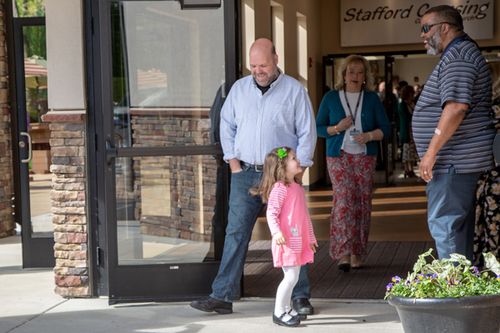 If it's your first time bringing your kids to Stafford Crossing, don't worry…we've taken care of everything! Just head over to First Time Guest counter and we'll get you plugged in.

During registration, we will ask for the following information: family member's names, children's birth dates/grades, address, phone number, and any special instructions for your child (allergies, medical conditions, special needs). This helps us make sure your kids are safe while you're enjoying the service.

You'll receive a unique parent identification tag that corresponds to your child's tag. Once the registration has been completed, a host will show you and your child to the age-appropriate room.

Pre-Register Online & Save Time!
You can make your first visit a little easier by pre-registering your kids in advance. On Sunday, when you stop by the First Time Guest counter, your child's registration will be confirmed and you will be guided to the appropriate room.
The Kids Crossing nursery is a loving and peaceful environment designed to care for and nurture children from birth through their toddler years. The nursery classes are separated into infants/crawlers and walkers/toddlers.
When packing a diaper bag for your child, please include the following items:
Two or three disposable diapers.
Pacifier, if needed.
A complete change of clothes for your child.
A bottle of milk, formula, juice or water.
Please label all personal items with your child's first and last name before arriving at your child's class so we can keep track of your child's items.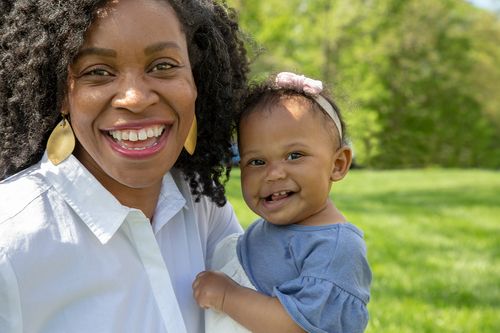 We offer age-appropriate small groups led by consistent volunteers who desire to build a relationship with your child. We use The Gospel Project for Kids to bring to life the truths of the Bible for your preschooler each week through teaching and small group activities to fit various learning styles (active games, crafts, singing, discussion, etc.). We have groups for ages 2-3, 3-4, and 4-pre-K. Parents will receive a Journal Page each week to continue the conversation at home.
Elementary-age children experience God through worship, games, and interactive lessons that are relevant in their day-to-day lives and help apply God's Word when navigating situations at school, home, and in their friendships.

On Sunday mornings children in grades K-5 engage in large group worship and teaching, as well as small group learning and connection. The sounds of energetic singing can be heard as children learn to worship God through music. Bible lessons are presented in an interactive, creative way so kids will be able to apply the truths they learn to real life.
| | |
| --- | --- |
| | Safety is one of our highest priorities. Every time you check your kids in you'll receive a unique parent identification tag that corresponds to your child's tag. Additionally, every Kids Crossing team member is screened and participates in a background check. |
| | |
| --- | --- |
| Bible stories and spiritual truths will come to life through skits, activities, and discussions. It's our goal that kids learn to love God's Word and understand the value of applying it to their lives. | |
| | |
| --- | --- |
| When kids have a blast at church, they can't wait to come back! You can be sure that your kids will have fun building relationships with the kids in their class and their teachers! | |
Our vision and purpose as a church is to help people trust and follow Jesus. We believe that God created the family unit as the primary place of discipleship in our lives. With that in mind,
check out the @home tools and resources
to equip and empower you to make disciples in your home.