Have you ever had the feeling you were meant for something more?
At Stafford Crossing Community Church we place a high value on serving others. Why? We believe God created each of us with a unique blend of talents, interests and spiritual gifts for the purpose of playing a role in helping those far from God find their way back to Him. When we use these God-given gifts by volunteering we make a lasting difference in the lives of others – and in our own lives as well. Serving is more than just volunteering. It also gives you the opportunity to connect with other people at Stafford Crossing.

How do I find the right place to serve?
Whether you have lots of time to offer or only a little bit, you can make a difference by starting with the interest areas that make your heart beat fast. Check out the list of ministry teams below and then give one (or several!) a try. We are here to help you along the way. Please feel free to contact us if you have any questions or need any help.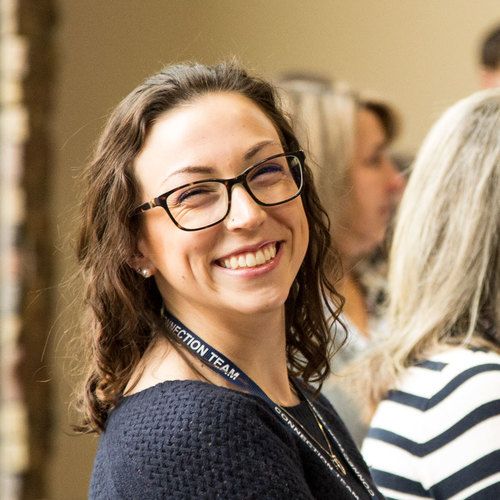 This team greets and assists first time guests and regular attenders as they arrive. They help with registering children for Kids Crossing, getting those children to the appropriate classroom, answer questions, and make the guest feel welcome.
This ministry provides opportunities to study the Bible while building relationships at Stafford Crossing. Opportunities to serve include hosting, teaching, and providing care for your group.

Each week our Student Ministry provides opportunities for students in the 6th-12th grade to see that church isn't boring and irrelevant...in fact, it is just the opposite. We need you to join us in impacting these student's lives. We have areas fore everyone to serve - from teaching to helping with snacks.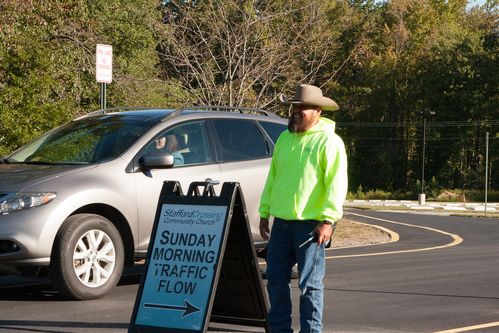 First impressions make a huge impact. This team helps regular attenders and guests on Sunday mornings feel welcome and comfortable. Opportunities to serve include: parkers and ushers.


Set Up and Tear Down Team
This team sets up the chairs for Sunday morning worship and removes them following the second service. Team members may serve on one or the other or both teams.


This team uses their musical, artistic or technical gifts to help create meaningful worship experiences on Sunday mornings. Opportunities to serve include: singing, musicians, sound tech, lighting tech, video tech, set up and tear down.


Help create an environment for people to connect and build relationships on Sunday morning by providing coffee and tea.




Each Sunday, Kids Crossing brings high energy and strong relationships to grow our kids closer to Christ. We need you to join us impacting children birth to 5th grade. We have something for everyone – from teaching children to behind the scenes support.
Provides administrative support to office staff during office hours.




The prayer ministry of Stafford Crossing Community Church challenges believers to make prayer a genuine part of their individual and corporate lives by providing motivation, training, and opportunities for prayer inspired by the Holy Spirit.


This team helps us serve people outside our walls as we impact others through practical acts of kindness locally, nationally and internationally.
If you'd like more information, please fill out this form and you will be contacted by someone on the specific ministry team.