The Other Side of Christmas: December 10
December 10, 2019
by Timothy DeVine
Isaiah 11:1-5 (NIV) 
A shoot will come up from the stump of Jesse; from his roots a Branch will bear fruit. The Spirit of the LORD will rest on him—the Spirit of wisdom and of understanding, the Spirit of counsel and of might, the Spirit of the knowledge and fear of the LORD—and he will delight in the fear of the LORD. He will not judge by what he sees with his eyes, or decide by what he hears with his ears; but with righteousness he will judge the needy, with justice he will give decisions for the poor of the earth. He will strike the earth with the rod of his mouth; with the breath of his lips he will slay the wicked. Righteousness will be his belt and faithfulness the sash around his waist.
Why was God so patient to bring His final sacrifice for the whole world's sins? Just how much does God love me that He patiently carried out His perfect plan of salvation to rescue me from my own self-destructive sins? How much must God love me?

In His perfect, patient plan of salvation, God sent Jesus, whose gruesome death on a cross could set us eternally free from sin and whose resurrection from the grave could set us eternally free from death itself! His Holy Spirit who rested upon our Messiah (Isaiah 11:2) was also sent to us so that He could counsel us and could empower us to live free from the power of sin over us! All for His glory!

Could. He could do. We could invite Him to do what He wants to do.

When we respond in faithful obedience, God can and will provide His messianic salvation and Holy Spirit power.

Though we may traditionally experience Christmas as little more than a seasonal celebration, Isaiah still testifies of our Sovereign LORD's ancient, patient plan to provide salvation through Jesus Christ, who was and is made available for all people to faithfully respond, trust, obey, and place ultimate hope in the Christ of Christmas! Our Lord Jesus defeated sin itself, so that we may "'proclaim the year of the LORD's favor'" both now and forever (Isaiah 61:2, Luke 4:19)!
 
RESPOND
Continue responding to Jesus now, for disobedience only fosters a tragic history in place of what God would have done for us.
 
PRAY
LORD God, You alone are righteous and faithful; and I am unworthy of You. Please forgive me, LORD, for I know I need Your salvation. I want to delight in You this Christmas. In Jesus' name, amen.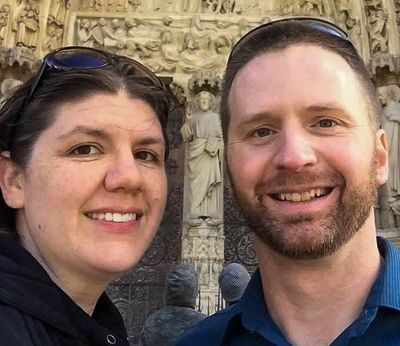 About the author:
Timothy DeVine

Timothy DeVine is an ordained minister. He is married to Katie and the father of five, with #6 due in January. He currently serves as a group leader in Kids Crossing.